Valet Parking Systems is a privately held corporation doing business in the Puget Sound region since 1986. Beginning with small private parties, we have grown into a highly respected and reliable valet parking service for both intimate and large functions.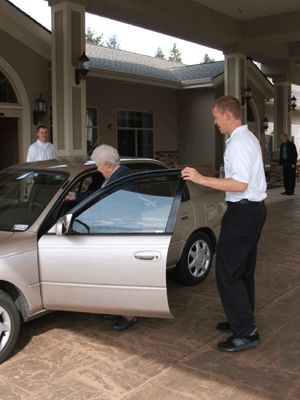 OUR MISSION
To provide our clients with the highest quality of service in meeting their parking and transportation needs in the Puget Sound Region.
OUR CORE VALUES Integrity, Dependability, Excellence, Trust, Reliability, Efficiency and Respect.
OUR VISION
To remain the Puget Sound's premiere valet and transportation service by providing courteous and reliable service that exceeds our customers' expectations.
OUR STAFF
Our valets are customer service professionals who work hard to make your event successful and memorable. Valets are hand-picked for their customer service attributes, safe driving record and personalities. VPS valets take care of your guests' arrival on the outside so that you can focus on what's happening on the inside.
The men and women of the VPS team provide a great first impression for your event and provide a seamless connection for your event from guest arrival to departure. Our valets are dressed in black slacks, white logoed polo shirts and red jackets. During inclement weather, our valets provide umbrella escorts for your guests using large doorman umbrellas.
INSURANCE
Valet Parking Systems will gladly provide you with a certificate of insurance upon request.